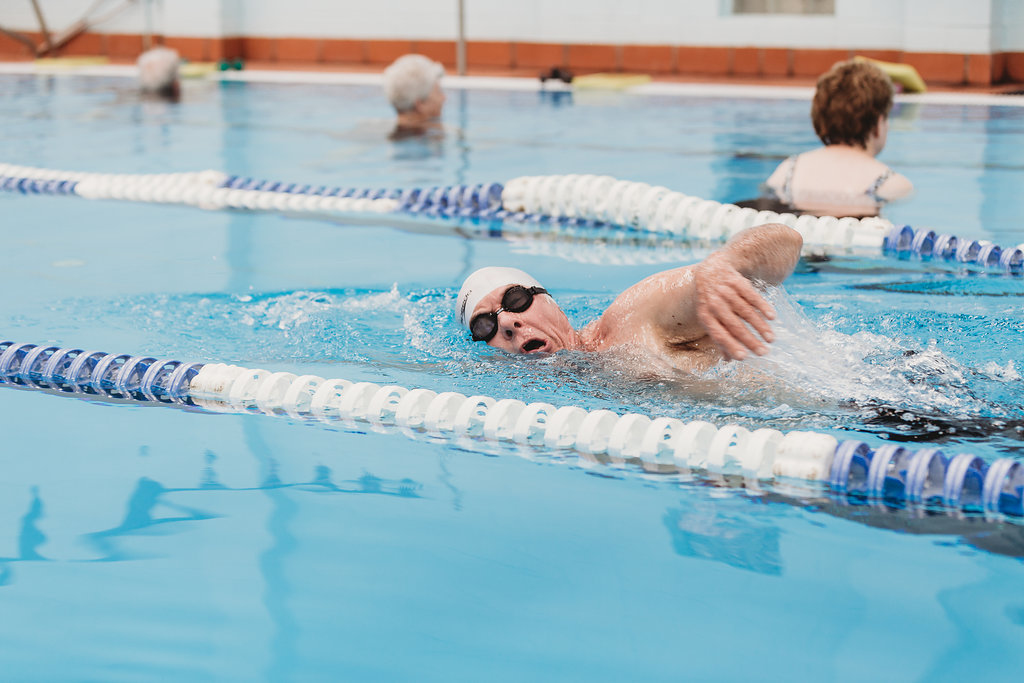 Casual Swim - $5
10 sessions - $47
6 month membership - $195*
The use of our pools is Free for Summit members! Feel Like joining?
The warm welcome you receive at our fitness centre is just the beginning. We provide an inclusive, family-like community and a non-judgmental environment where women love to train. The use of our pools is free to Summit Members.
LAP SWIMMING AND HYDROTHERAPY
Enjoy lap swimming and hydrotherapy in our indoor heated pools located in Lismore.
25 Metre Lap Pool
Our 25-metre lap pool is heated to 28 degrees. The four-lane lap pool is open to the public between 5.30 am and 8.30 pm. The indoor saltwater pools are popular with lap swimmers because of the water quality, cleanliness, great natural light, ventilation, and ozone filtration (fewer chemicals). At other times it is used by our learn to swim program. The pools are also used by many for hydrotherapy and rehabilitation.
Hydrotherapy Pool
The 14-metre hydrotherapy pool is the warmest public pool in the Lismore area at 34 degrees. Summit Centre uses magnesium salts, which is great for muscle recovery and is gentle on the skin.
Hydrotherapy can help you in several different ways:
The warmth of the water allows your muscles to relax and eases the pain in your joints, helping you exercise.
The water supports your weight, which helps relieve pain and increase the range of movement of your joints.
The water can be used to provide resistance to moving your joints. By pushing your arms and legs against the water, you can also improve your muscle strength.