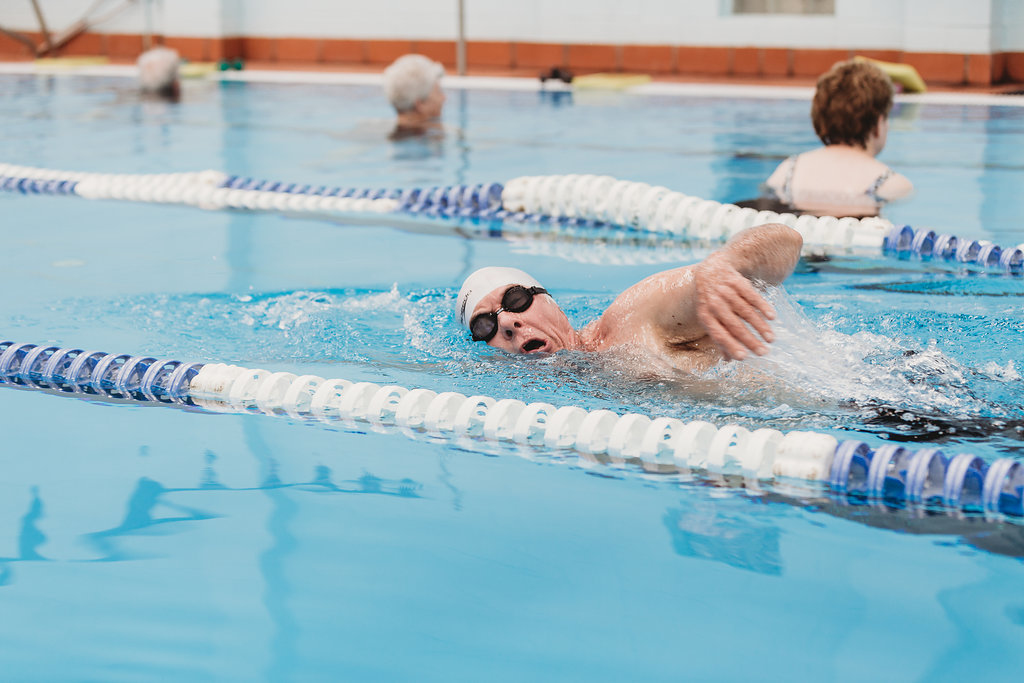 LAP SWIMMING IN OUR HEATED POOLS AND HYDROTHERAPY
Summit has two heated indoor swimming pools. Our 25 metre lap pool is heated to 28 degrees, and our 14 metre pool is heated to 34 degrees. The four lane lap pool is open to the public between 5.30am and 8.30pm. The indoor pools is popular with lap swimmers are salt water pools and popular because of the water quality, its cleanliness, great natural light and ventilation, and ozone filtration (fewer chemicals). The 14 metre hydrotherapy pool is the warmest public pool in the Lismore area. Summit uses magnesium salts, which is great for muscle recovery and gentle on the skin.
At other times it is used by our learn to swim program. The pools are also used by many for hydrotherapy and rehabilitation.
Casual Swim - $5
10 sessions - $47
6 month membership - $195*